There's probably no other two words in the English language that capture my attention quicker, get my pistons firing, my heart racin', my whistle wetter (huh?), my...you get the idea--I LOVE architectural salvage. I think it's the mix of the history lover in me and my obsession with decorating, but whenever I get the chance, I love using old salvaged pieces in my home. You've heard my rant about
old doors
, and my adoration for
antiques
; I simply heart old things. I find joy in giving something that was a cast off, life again. There's nothing more boring to me than a house that looks like all the rest of 'em. Know what I mean? That's one reason I can't watch shows like
House Hunters
on HGTV. Well, besides the completely idiotic people who can't see past the color on the walls, most of the time those homes are so cookie cutter I simply can't take it. Where's the character, people?! And how does one achieve character in their home, you ask? Ahh...SO glad you asked. Simple answer: get some old stuff! A friend of mine lives in a typical detached home in a development (subdivision, for all you Mid-Westerners) but what I love about her home is they've added things to it to make it stand apart from the rest. They put up a sweet old mantel to spruce up their fireplace and to me it's things like that--the little details--that speak volumes.
Where am I going with this? Well...I showed you guys this
old man
tel
that I picked up a couple weeks ago. Here it is, if you missed it.
When I saw this thing, I knew I
had
to have it. Does that ever happen to you? It doesn't occur too often, but when it does, I act on it. One other time it happened was with my
barn door
. I knew I needed to have that puppy, so even if it was more money than what I'd usually spend, I gobbled it up. These are once in a lifetime chances to own a piece of history, (darn it!) is how I look at it. A little extreme, you say? Ehh...probably, but I'm hardcore when it comes to that stuff. You can't walk into Home Depot and buy anything close to somethin' like this. (I'm a little passionate when it comes to this stuff, don't know if you've noticed...)
Anyway, what I want to do with the old mantel is make a mirror out of it. It's the perfect shape and size to have a mirror retrofitted to the back. Can you picture it? I'm giddy just thinking about it! (yeah, I'm a dork) The only piece it needs is something to go across the bottom to finish 'er off. This lovely lady will hang in our bedroom in a place of prominence. *Sigh*
It kinda reminds me of these mirrors from
Restoration Hardware,
which makes the $60 I spent on my mantle look like pocket change compared to these puppies.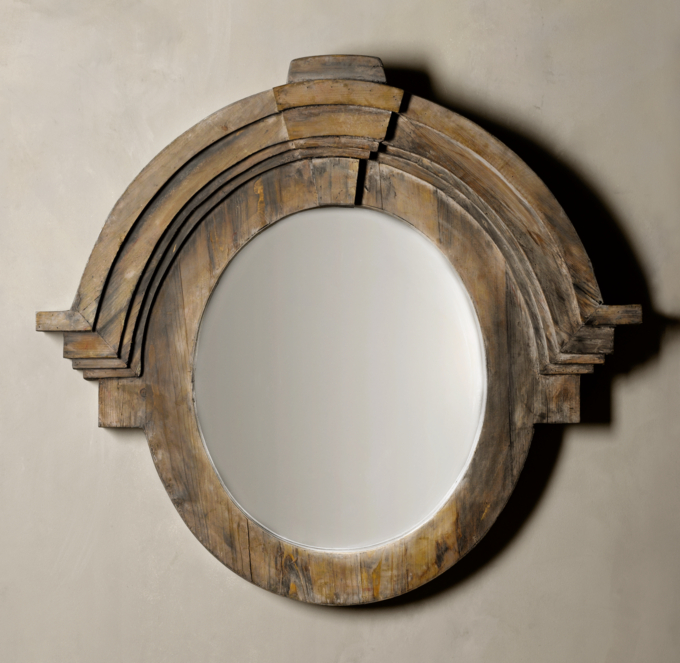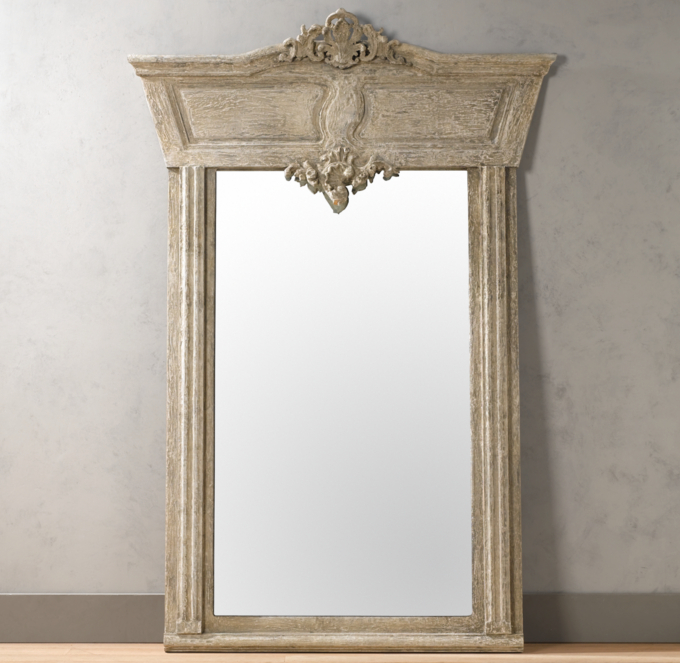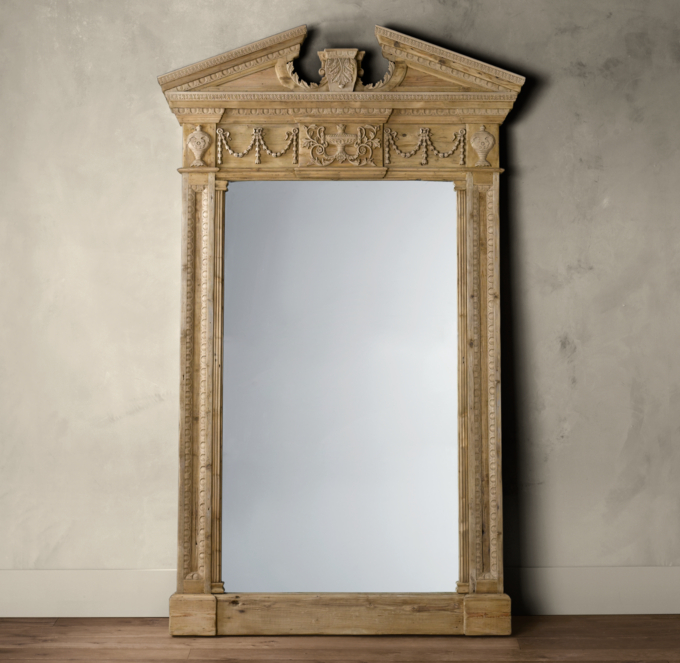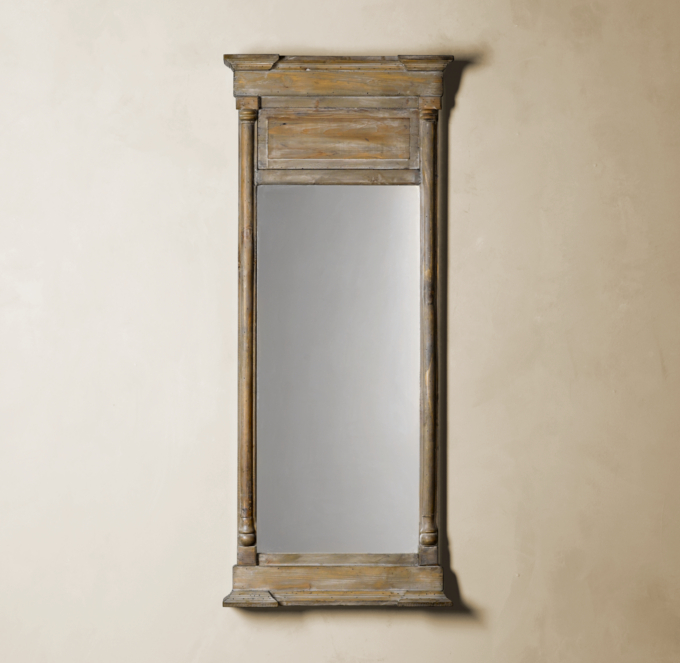 So how 'bout you? Are you as obsessed with architectural salvaged pieces as I am? Or would you prefer your stuff fresh out of the box (that was just unloaded off a boat from China)? I bet you love House Hunters too, don't ya?