I've been thinking a lot about ottomans lately. Ya know, the kind you'd use as a coffee table? They're super handy and functional. And what better place to prop your feet up on while watching your favorite show? Several years ago I made one out of an old coffee table. It's currently downstairs in our family/catch-all room. We bought the table at an auction years ago for $1 and transformed it into an ottoman. We love it. It's so perfect for us. She's held up all these years (well despite the tufting I originally had on the top) Here she is:
Mitch did all the tedious nail head trim. Thank goodness.
So now I'm wanting one for our living room. I've been looking around for inspiration. I'm absolutely in love with this first one and the surrounding room. I love all the neutral calm colors going on. Seriously LOVE this room. (My ottoman top looked like this one a long time ago but you add kids into the equation and you get missing buttons! I am going to try it again maybe with stronger thread this time.)
This chocolate velvet one is yummy and would do a great job at hiding dirt. (I'm a momma, what can I say?)
I know this isn't necessarily an ottoman, but I still love it. I'm planning on making something similar to place at the foot of our bed. Can't wait.
Leather is a good choice for durability's sake.
Love those sexy curvy legs!
For all my British readers! (I DO love those casters!)
And the mini me in front of the fireplace. How stinkin' adorable is that little guy?
And this is the fabric that I'm pretty sure I'm going to cover it in. Whatcha think?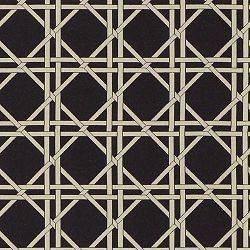 Is there a piece of furniture you'd love to have? Have you checked Craigslist lately? (Can't wait to share with you my latest CL finds!) And I'll keep you posted on my ottoman making experience. Have a happy Thursday:)